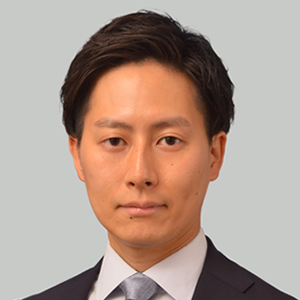 Koji ENOMOTO
Research Fellow / The Japan Institute of International Affairs (JIIA)
E-mail:
koji.enomoto

[at]

jiiaorjp
Research Interests
Nuclear Arms Control, Disarmament and Non-Proliferation
Education
2011 M.A. in International Relations, Graduate School of public Administrations (GSPA), International Christian University, Tokyo
2011 Certificate, Advanced Science Course on the CTBT Verification Technologies, Comprehensive Nuclear-Test-Ban Treaty Organization, Vienna
Professional Experience
2016-2018 Research Collaborator, Grant-in-Aid for Scientific Research (B), Analysis of factors affecting policies towards abolition of nuclear weapons and security of Northeast Asia (Tokyo and Nagasaki, Japan)
2015 Researcher, Office of Atomic Energy Policy Secretariat of the Atomic Energy Commission, Cabinet Office (Tokyo, Japan)
2013-2015 Research Assistant, Graduate School of Law, Hitotsubashi University (Tokyo, Japan)
2011-2013 Special Advisor (CTBTO Section), Permanent Mission of Japan to the International Organizations in Vienna (Vienna, Austria)
Publications
Book Chapter
Enomoto, Koji. "Significance and Role of Negative Security Assurances (NSA).": 40-64, "Availability of Satellite Surveillance Technology.": 154-174. How to Face Nuclear Threats. Edited by Tatsujiro Suzuki, Satoshi Hirose and Kiichi Fujiwara.: Horitsu Bunka Sha, March 2018.
Enomoto, K. "UN Security Council Resolution 1718.", "UN Security Council Resolution 1696.", "Potential Nuclear Weapons State." and other eight items. Disarmament Dictionary. Edited by Japan Association of Disarmament Studies: Shinzan Sha, October 2015.
Translation
"Bei-Cho Kaidan to Hokutou Ajia no Anzenhosyo." (Original: Leon V. Sigal, "The Singapore Summit and Northeast Asian Security.") Age of Nuclear Weapons Ban Treaty. Edited by Hibiki Yamaguchi.: Horitsu Bunka Sha, March 2019. 173-182.
Other Article
Enomoto, K. "Tradition of Negative Security Assurances in North East Asia." Edited by A.I. Nikitin and P. A. Korzun, Prospects for Arms Control, Disarmament and Nonproliferation: 70years After the Hiroshima and Nagasaki Atomic Bombing, IMEMO, September, 2016. 39-43.
Presentations
"Negative Security Assurances and the Nuclear Taboo," Japan Association of International Relations, 2017 Annual Convention (Kobe, Japan, January 2017)
"Commitment to CTBT and Regional Security in Northeast Asia," 10th International Student and Young Pugwash Conference (Astana, Kazakhstan, August 2017)
"The Normativity of the CTBT," Japan Association of Disarmament Studies, 2016 Annual Conference (Tokyo, Japan, April 2016)
"The Evolution of Nuclear-Test-Ban Norm and the CTBT," Japan Association for International Security, 2015 Annual Conference (Tokyo, Japan, December 2015)
"The 'Ratification Domino' Argument of the CTBT," Japan Association of Disarmament Studies, 2012 Annual Conference (Tokyo, Japan, February 2013)
Research Grants and Fellowships
2014-2016 Research Fellowship, Japan-US Partnership Program, Research Institute for Peace and Security (RIPS, Tokyo)