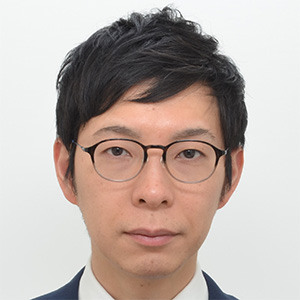 Kensuke YANAGIDA
Research Fellow at The Japan Institute of Internatinal Affairs.
E-mail:
yanagida

[at]

jiiaorjp
JIIA Projects
Pacific Economic Cooperation Council (PECC)
Research Interests:
Development Economics, International Economic Issues in Asia and the Pacific, International Labor Migration
Education
M.A. in Public Policy, Lee Kuan Yew School of Public Policy, National University of Singapore, Singapore, 2012
Post Graduate Diploma in Development Studies, Institute of Developing Economy Advanced School (IDEAS), Japan External Trade Organization (JETRO), Japan, 2010
B.A. in Economics, Soka University, Japan, 2007
Career
Research Fellow, GRIPS Alliance, National Graduate Institute of Policy Studies (Tokyo, Japan), 2015-2019
Visiting Associate Professor, Comparative Studies of Politics and Administration in Asia, Faculty of Law, Kyushu University (Fukuoka, Japan), 2014-2015
Research Fellow, The Japan Institute of International Affairs (Tokyo, Japan), 2014-Present
Research Associate, Asian Development Bank Institute (Tokyo, Japan), 2012-2014
Metropolitan Bank and Trust Company Tokyo Branch (Tokyo, Japan), 2007-2009
Publications
Journal Article (refereed)
T. Kikuchi, K. Yanagida and H. Vo (2018). "The Effects of Mega-Regional Trade Agreements on Vietnam." Journal of Asian Economics Volume 55: pp. 4-19 (April 2018).
Book Chapter
K.Yanagida (2020). "Japan`s Connectivity Initiatives in the Free and Open Indo-Pacific: An Economic Assessment" in Responding to the Geopolitics of Connectivity: Asian and European Perspectives, edited by Christian Echle et al., 43-58. Singapore: Konrad-Adenauer-Stiftung, Singapore.
T. Kikuchi and K. Yanagida (2020). "RCEP and Indo-Pacific Economic Integration." in Asia Between Multipolarism and Multipolarity, edited by S.R. Chinoy and J.P. Panda, 150-173. New Delhi: Manohar Parrikar Institute for Defense Studies and Analyses.
Short Blog Article
K. Yanagida. 2021. "The United States and Japan Should Cooperate to Include India in Indo-Pacific Economic Governance" in Asia Pacific Bulletin No. 550
K. Yanagida. 2020. "Strengthening US-Japan-Southeast Asia Cooperation on Connectivity in the Indo-Pacific" in Asia Pacific Bulletin No. 538
K. Yanagida. 2014. "Looking for a plus-one, Japan turns to Vietnam" in East Asia Forum
K. Yanagida and B.L. Ngiang. 2013. "What's holding back Japanese SMEs from regional opportunities?" in East Asia Forum
Presentations
CAG Conference on Trade, Industrialization and Structural Reforms in ASEAN, Ho Chi Minh City. (January 9-10, 2017)
Poster presentation at 12th Annual Research Postgraduate Conference, The University of Hong Kong, on "Coping with an Ageing Population in Japan: Toward a Policy Framework For Attracting High Quality Nurses and Caregivers From Southeast Asia under Economic Partnership Agreement", Hong Kong. (June 2, 2012)