The Japan Institute of International Affairs marked its 60th anniversary in 2019 by releasing its first "Strategic Annual Report" and hosting the "1st Tokyo Global Dialogue", a sizeable international symposium on the same theme as the report that featured numerous prominent figures and experts from inside and outside Japan as speakers. We intend to continue releasing the Strategic Annual Report and holding the Tokyo Global Dialogue on a regular basis.
The 4th Tokyo Global Dialogue [February 20-21, 2023, Online]
Registration Now Open!
The 3rd Tokyo Global Dialogue [March 2-3, 2022, Online]
The 2nd Tokyo Global Dialogue [February 25-27, 2021, Online]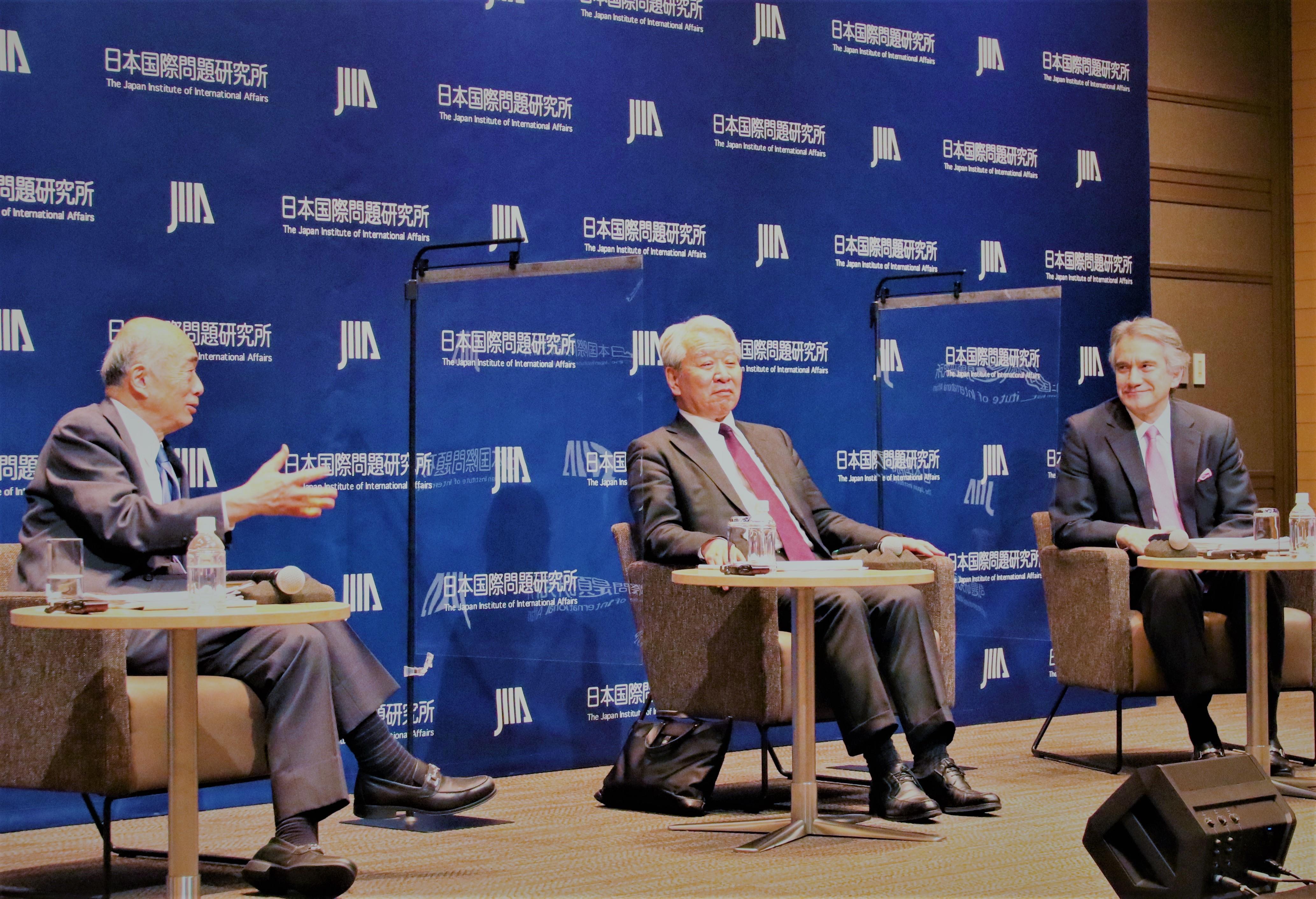 The 1st Tokyo Global Dialogue [December 2-3, 2019, The Capitol Hotel Tokyu, Tokyo]